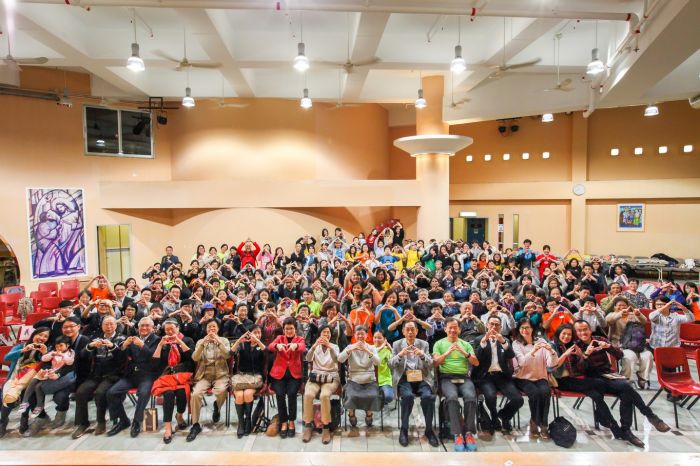 Home Care for Girls annual Family Day
The Home Care for Girls annual Family Day was held on 10th December 2016. The 'Family Day' event was very special to our community this year because our Founder, Sister Agnes Ho, was retired on 31st December 2016. To celebrate Sister Ho's retirement, we have organised a celebration in the hall of St. Thomas of the Apostle's Church to allow participants to bid farewell to Sister Ho. About 200 participants, including donors, former colleagues, volunteers, old girls and their family members joined the event. We were very touched by all the kind presents and performances that were prepared by the residents of the Home.
Over the years, Sister Ho has dedicated herself in providing shelter and care for girls under family distress, and helping them to embark a new life with renewed hope and confidence. The Home is most indebted to Sister's leadership and guidance. She will continue to serve on the Board of Home Care for Girl as a Permanent Honorary Chairman after she retires. We are very grateful to Sister's love, care and devotion to Home Care for Girl throughout these years. We shall continue her mission in sowing the seed of love and care to the girls from distressed families in Hong Kong. Lastly, we wish Sister Ho a happy retirement and the very best in her future endeavours.